Akashic Records Retreat – Sacred Wisdom for Transformation

Guatemala
March 20th ~ April 3nd, 2021


Sacred Exploration of Your Soul's journey within the Wisdom of the Collective Consciousness…

Join Don Ernesto Ortiz, author of  "The Akashic Records" for an Inner exploration of the self in the land of the Mayas, where the "Sacred Prayer" that gives us access to the Akashic Records came from. There is no better place in the world to explore the Akashic Records than in the birthplace of this energy.
FOR FULL DESCRIPTION CLICK HERE
"Ernesto Ortiz has a tender heart dedicated to beauty and love. I was fortunate enough to decide to entrust him with the guidance of myself and my son on a journey through mystical Peru. This journey opened doors for me on many levels due to his connections to wonderful people and places, and to that veiled reality beyond ordinary senses. It was a deeply transformative experience and I am looking forward to learning from him for a long time to come!"
Akashic Records and Intuitive Art
With: Don Ernesto Ortiz and Marina Veron
May 13th – 16th 2021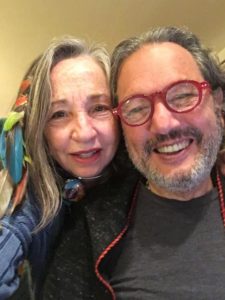 Join us and awaken the playful inner child, the artist within
This is a completely experiential workshop that will ignite the Akashic segment of your intuitive, artistic mind to self-express in a space of acceptance and freedom.
Don't worry about if have not taken the Akashic Records classes…. You will receive a deep imprint and encoding, through meditation, and visuals that will go and help you reformat your brain and awaken the Artist Brain within yourself.
FOR FULL DESCRIPTION CLICK HERE
Shamanic Psychospiritual Integration Journey & Vibrational Alignment for 2021
Sacred Rituals in the Andes
With Don Ernesto Ortiz and Journey to the Heart facilitators.
JUNE 16th – 29th, 2021
Receive Shamanic Initiations in the same places where the Incas received theirs from Don Ernesto and Peruvian Shamans
The energies have sifted from the Himalayas to the Andes, from the patriarchal dominated world to the feminine Divine that is within us all. Come join us and create the energetic imprint that will impact your lives cycles for the next 26,000 years. What you do in 2021 will set the rhythm of your personal evolution, it is as if we are a newborn babe setting up the matrix of what is to come
FOR FULL DESCRIPTION CLICK HERE
Shamanic Class 2021
With: Don Ernesto Ortiz and Marina Veron

August 1st – August 5th 2021

Come and play in the Akashic fields. Explore multi-dimensional realities and expand your consciousness of the Self and beyond

Learn how to journey to the upper world, middle world or lower world to extract and bring back information for your healing sessions. The journey is about receiving information (for self and others) healing, wisdom, and knowledge. Connecting in this way may bring your ancestors, spirit guides, and elders, these beings are carriers of great wisdom and they are willing to share that with you so you can have it in your life.
FOR FULL DESCRIPTION CLICK HERE